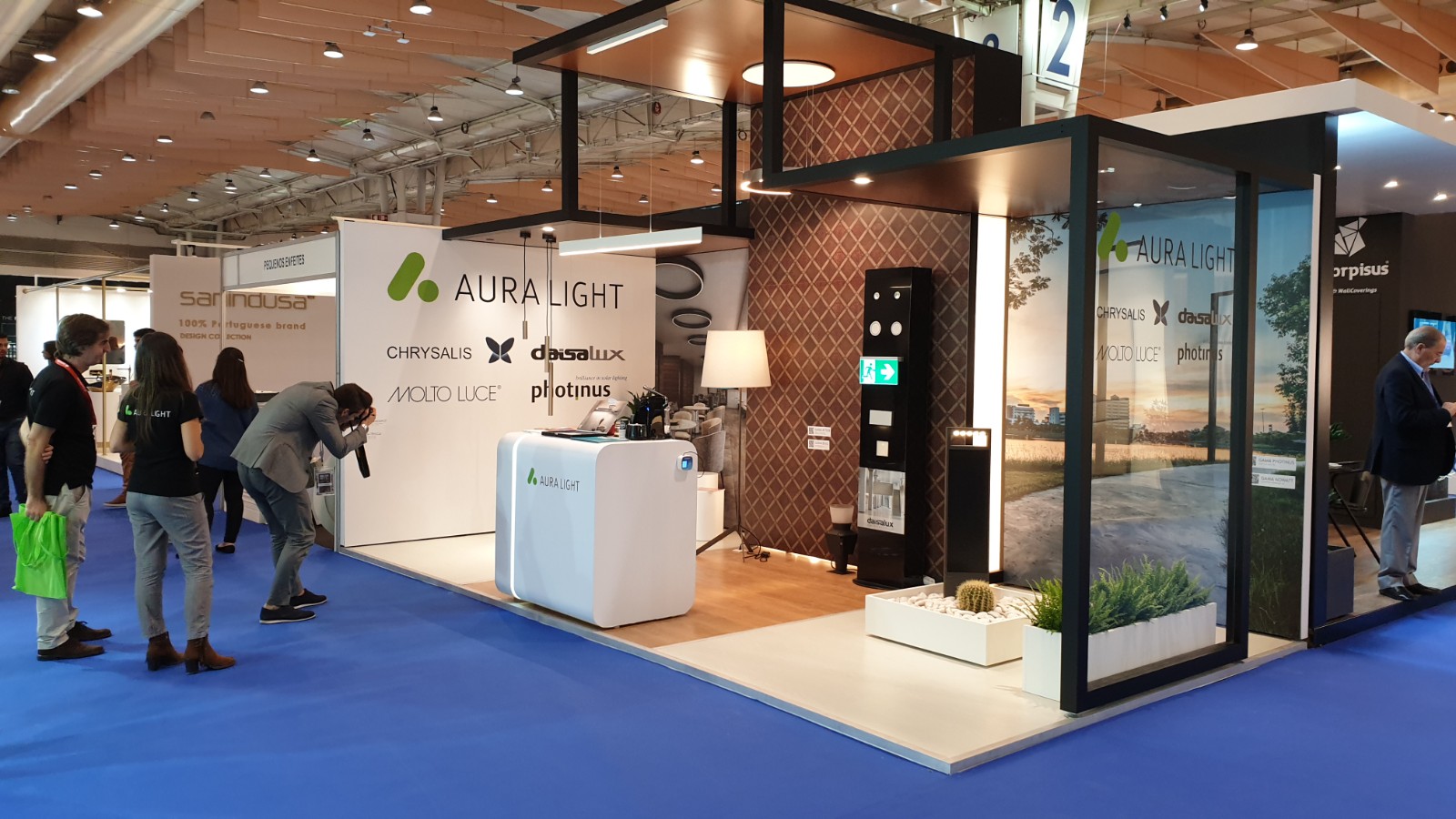 About Project
DecorHotel is a professional fair where equipment, decor and finishings for the hospitality and hotel segment is presented.In 2019 this event took place in FIL Lisbon, 24-26Oct.
With almost 90 yeras of history, Auralight has been established in Portugal since 1990, providing the market with a complete range of tailor-made, high-tech and sustainable lighting solutions.
Kislog partnered with AuraLight to design and build their stand at DecorHotel. We are truly grateful to them for allowing us this opportunity and thrilled to have received their positive feedback:
'The even has turned out to be very positive and Kislog was key to our success, so our big thanks to you! We expect this to be the beginning of a long-lasting partnership and look forward to working with you on our upcoming projects'
We are truly grateful to Aura light for this opportunity.
Date: October 2019
Project Details
Categories:

Customized solutions

Client:

Aura Light

Event:

DecorHotel

Location:

FIL