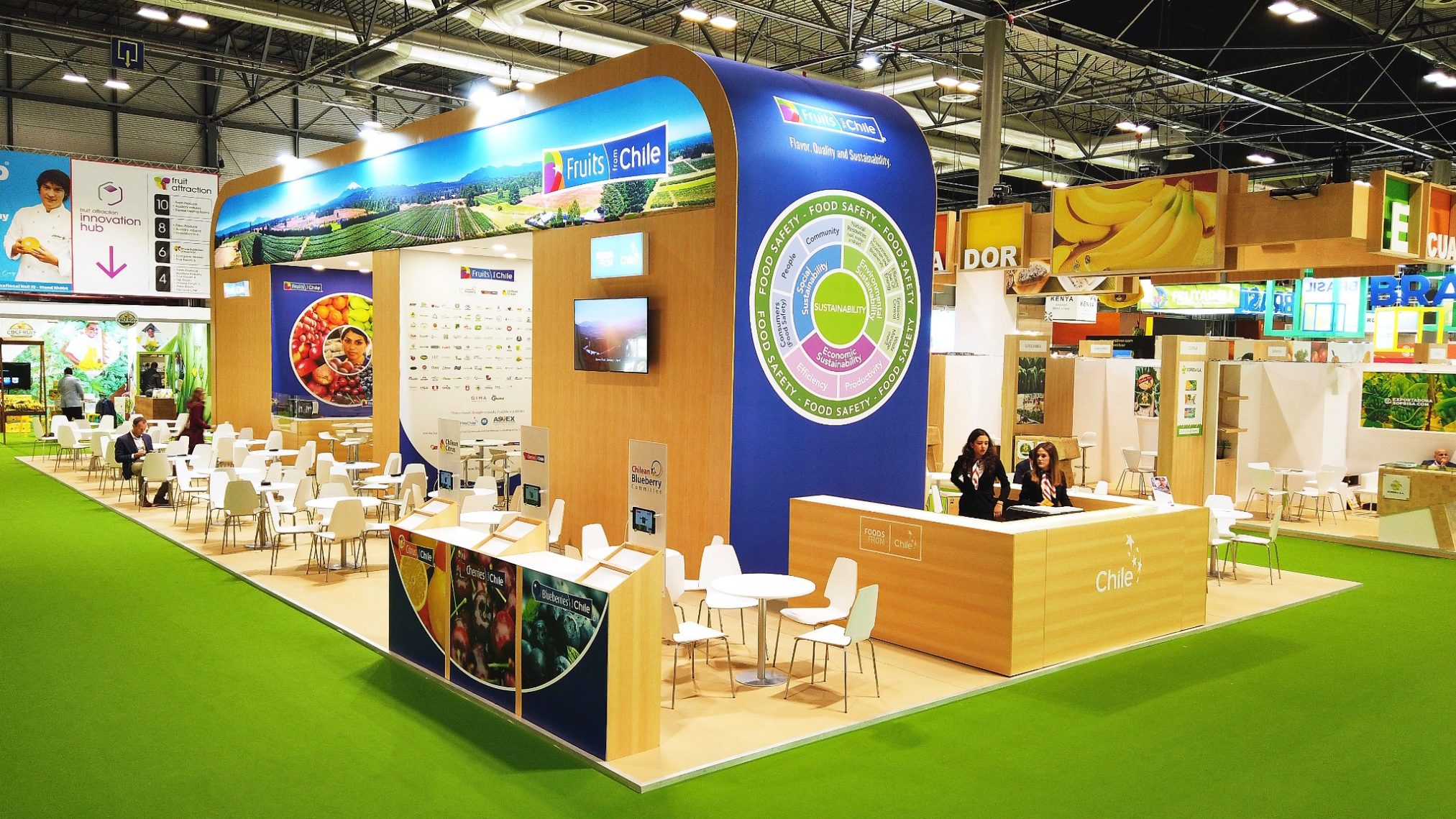 About Project
The Chilean government gives great emphasis to being part of the international trade market, and therefore has been investing on the further exposure and promotion of Chilean companies.
As such they are present on several european trade fairs and Kislog is their partner on building stands as well as assembling and dismantling their booths. During the last 5 years we worked with Albawick on Chile booths manely in Germany and Spain.
After Fruit Attraction, Madrid with more than 90.000 visitors, is time to prepare 2020!
Date: 22 to 24 October 2019
Project Details
Categories:

Customized solutions

Client:

Albawick

Event:

Fruit Attraction 2019

Location:

Madrid, Ifema